Do You Really Need a Cover Letter?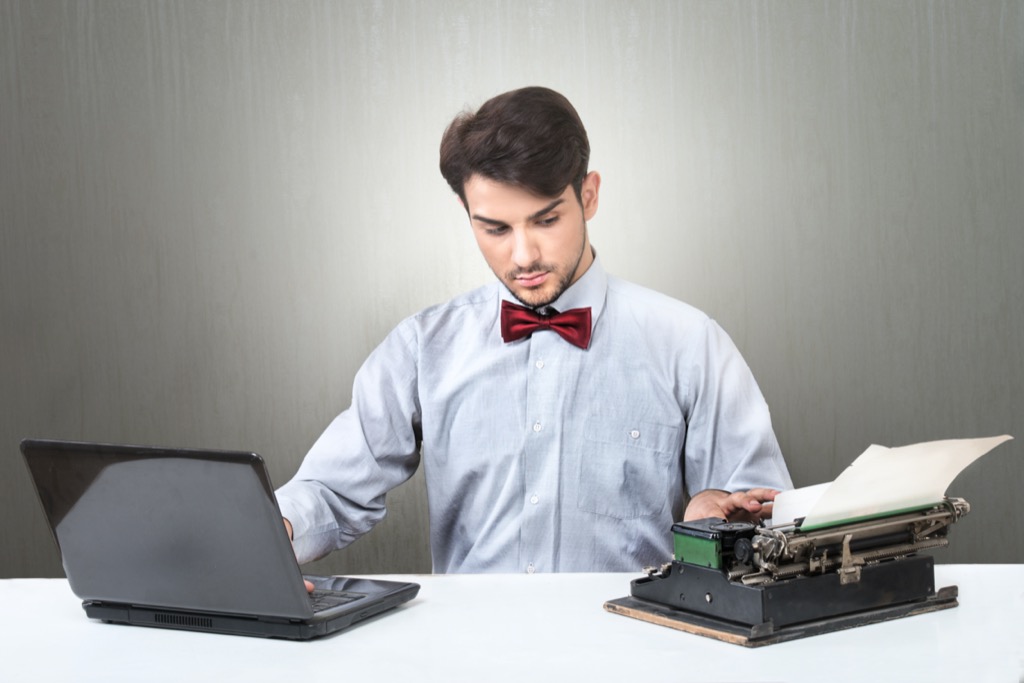 If you're in the market for a new job, you might have seen contradictory advice about whether you should be submitting cover letters with your job applications. Many people don't use them, but many others still consider them to be valuable, if not essential. Here's a look at the pros and cons.
Unnecessary Chore or Still a Good Idea?
For years entire how-to articles, books, and training courses were devoted to helping job seekers craft the perfect cover letter to make their application stand out among a sea of others. Today, most people send their applications directly to contacts on LinkedIn, Facebook, and other online networking sites. Many of these people believe that letters are no longer necessary. You might want to rethink that.
Here's What the Experts Say
In 2020, ResumeGo surveyed 236 hiring managers and recruiters and found that 87% read the cover letters, while only 13% didn't." Those figures held across all industries and all experience levels. In fact, it's more important to write a good letter for an entry-level job because you need to make a stronger case for your lack of relevant industry experience. The people who didn't read letters were professional recruiters. But those same recruiters encouraged their clients to write letters when they applied for the openings the recruiters found.
High-Level Executives Still Use Them
The career experts at The Ladders, which specializes in hiring for high-income positions, agree that a letter is still necessary. According to their experts, "While you may wonder if it even gets read, many recruiters and hiring managers believe that a good cover letter has a significant impact and could be THE most important part of your job application."
Make It Short and to the Point
Cover letters are still important, but that doesn't mean the old-fashioned style will work. You need to update your letter-writing skills for busy hiring managers. According to The Ladders, ". . . you don't want it to be the length of a short novel like it was back in the 1990s. The length is less important than your message: Why you are the right person for the job and how you will add value to this company." They suggest a short, three-paragraph letter.
Opening paragraph: Introduce yourself and say you're interested in a job. If someone referred you to the company or manager, mention their name.
Second paragraph: Describe how your talents and experience will provide value and help the company reach its goals.
Third paragraph: Ask for an interview and say you will be in touch on a specific date.
Why Relying on LinkedIn Isn't Enough
Are you relying on LinkedIn to apply for openings? If you are, and you're only using your resume and profile, you could be wasting your time. LinkedIn can put you in touch with hiring managers, but the first thing those managers do is look at your LinkedIn profile. Is your profile impressive? Does it list your accomplishments and highlight your experience? Is it well-designed with a great headline, attractive photo and easy-to-read layout? If you don't have a stellar profile, you're better off applying with your resume and a letter. This is especially important if you're thinking of using Easy Apply, which is so easy to use that recruiters can be flooded with low-quality applicants using that tool.
Even LinkedIn Executives Expect a Letter
In an article on the Ivy Exec blog, a hiring manager complained that even when she specifically asked for a letter, most applicants didn't include one: "Only 10% of the total applicant pool takes the time to actually write a letter that answers the questions I'm asking. That means that 90% of the people who want me to hire them are falling flat on their face."
A Good Letter Can Help You Land an Interview
By now, you can safely assume:
Even for an online application, you need a letter.
Applying without one can hurt your chances.
You don't need a long, detailed letter.
Make it short, focused and powerful. When you're looking for work, you're competing with dozens to hundreds of people for every job opening. In this job market, you need every advantage you can get. If producing a letter gives you a slight edge, it's worth doing.
You Can Write a Great Letter
Writing a great letter may take some time and practice. Once you complete it, however, you can use the same letter as a template for future letters. That will make it easy to craft a new one in just minutes with every application. Spend a little time perfecting this part of the job process. It will be worth your effort, and it's a skill you can master. When you land that job you want, you'll be glad you did.