Health Insurance Benefits between Jobs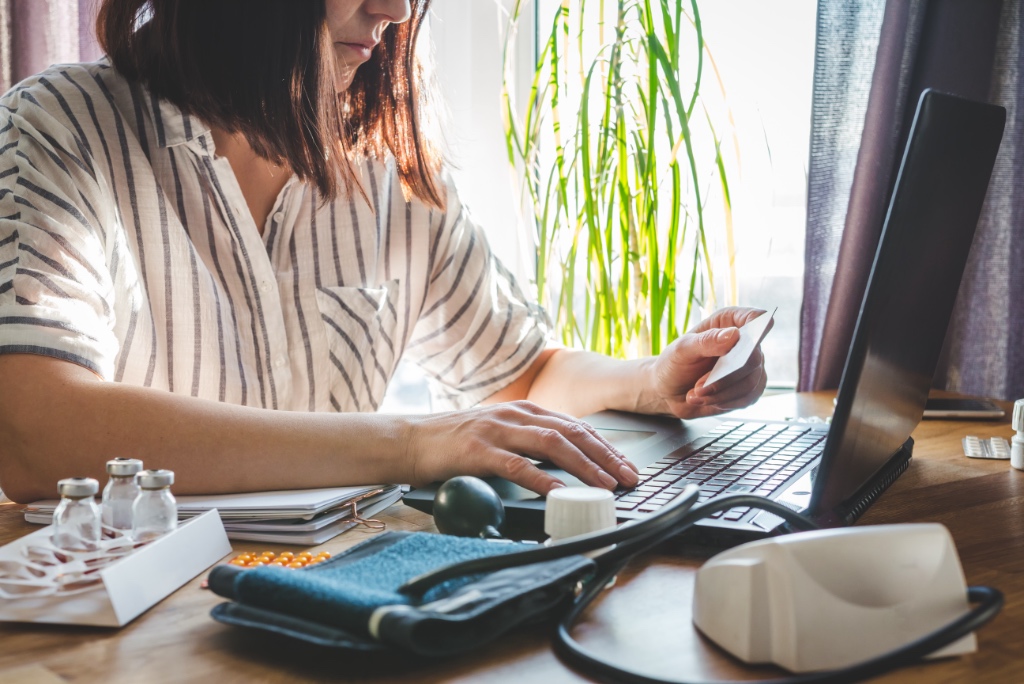 Job transitions can be stressful, both emotionally and financially, especially when the transition is unplanned. Navigating your way through the process of purchasing health insurance can be a big task.
This article outlines your options and points out important questions to ask so that you can assess your own situation in a straightforward way to find the best option for you.
First, Verify Your Last Date of Coverage
Health insurance policies typically expire at the end of the last month that you worked. Whether you leave on January 8 or 25, you're probably covered through January 31. If your new policy is purchased by the end of the month, it will likely kick in on February 1. Some providers may have a cutoff date, such as the 15th, to secure your policy for the next month.
You should know, however, that employers can terminate coverage at any time, which may leave you without insurance on the day after employment ends, even if that's before the end of the month. Immediately contact your plan's benefits administrator directly to confirm when the policy ends.
Evaluate Factors Affecting Your Healthcare Options
Health insurance options are completely dependent on the specific situation of each individual and their family.
If your spouse's company offers options for partners and dependents, then explore this option for coverage and costs.

Federal and state government employees often have access to their own private pools of continuing coverage.

Citizenship requirements can impact your plan options.
It may be wise to consider plans with lower premiums but higher medical costs, as these policies can possibly save you a significant amount of money.
You'll need to evaluate each policy with some care. Insurance types vary by eligibility, premium costs, and allowances. Reading the spotlighted items in the promotional pamphlet is not enough; they only provide a snapshot. It's better to get the Summary of Benefits and Coverage for each policy and carefully review and compare. Also, be aware that most health policies don't include dental or vision provisions for adults, so you'll need to purchase these separately.
Determine Your Best Option for Unemployed Health Insurance
Generally, there are several available options for securing health insurance outside of employment. Each comes with its own requirements, rates, and coverage. For all of them however, leaving a job is a qualifying event, whether you were laid off, fired, or made the decision to leave. This means you can enroll at any time rather than waiting to sign up during the next open enrollment period.
COBRA Health Insurance
Designed as a safety net for people unexpectedly unemployed, the COBRA program allows you to temporarily continue paying for your employer-provided plan. COBRA has a reputation for high costs, because what you're absorbing is the employer-paid portion of the premium. You have 60 days from your last date of employment to elect COBRA. You can extend coverage for up to 18 months or leave at any time to purchase insurance through another program.
COBRA is designed for people who leave or lose their jobs for any reason except gross misconduct. Special eligibility exceptions are available for reduced hours as well as after the death of, or divorce from, a covered employee. Not all companies offer COBRA. If you're eligible, your employer or insurance company will send you an explanation letter.
Marketplace Health Insurance
The Marketplace offers health coverage to just about any U.S. resident who is a citizen. It allows you to use tax credits in advance to reduce your monthly premium if you meet certain eligibility requirements. Like COBRA, your special enrollment window is 60 days after employment ends. Created under the Affordable Care Act (ACA), or what is generally known as Obamacare, the Health Insurance Marketplace Exchange works differently based on where you live. Most Americans compare options and purchase plans through the federally operated HealthCare.gov website.
You may, however, be in a state that has elected to oversee its own program. If so, you'll need to log in directly to your state-based marketplace (SBM). Go to HealthCare.gov to find out where you can enroll.
Unlike employer-based insurance, Marketplace premiums are based on your gross income before deductions. In your application, you'll need to state your projected household income for the year in which you're applying. This estimate must be as accurate as possible, because it will impact your tax filing with the IRS. Your Marketplace website will provide details.
Medicaid Health Insurance
Medicaid is a federal government program that provides subsidized healthcare for citizens with limited income. An estimated 1 in 5 Americans use the program, which is funded jointly by federal and state governments but managed at the state level. As a result, Medicaid eligibility, income limits, and subsidies vary widely based on where you live. There are no limits on enrollment periods, so you can qualify at any time of the year. Check your state's Medicaid program for details.
Medicare Health Insurance
For U.S. citizens aged 65 or older, there's Medicare. Purchasing Medicare coverage can get complicated since there are multiple services to consider.
If you're interested in Medicare, you'll have to do some homework. The Medicare.gov website is a valuable resource. One huge benefit to having a Medicare plan is that it can be used with another insurance program to fully cover medical events. Private companies also offer Medigap plans to supplement Medicare plans. Just be careful about making changes to your policy within the first 6 months since you could be charged a higher premium or denied coverage.
Part A provides hospital coverage. Most people don't pay a premium for Part A coverage.

Part B is your regular insurance plan. You do pay a premium for Part B coverage. The amount is based on your income as reported to the IRS 2 years earlier.

Part C Medicare Advantage is a way for you to get Part A and Part B coverage from a private insurer, with the exception of hospice care. Most Medicare Advantage insurers offer their own prescription coverage that's separate from Medicare's. Many Medicare Advantage plans will pay some or all of your Plan B premiums, but you'll also need to consider possible copayment and coinsurance costs for each visit to the doctor.

Part D covers prescriptions directly under Medicare. Part D is optional, but it can be best to enroll for this coverage when you join Medicare, to avoid extra charges if you join later.
Private Health Insurance
Private insurance is often the most expensive option available, because there are no subsidies. Nevertheless, they may be a good option for securing coverage that's better tailored to your needs. One factor that helps here is that, under the Affordable Care Act (ACA), all individual and family plans are required to meet affordability standards. If you want to focus on lowering your monthly premium, you might consider a high-deductible health plan (HDHP) that pairs with a tax-advantaged Health Savings Account (HSA).
For situations where you just need coverage for a year or less, short-term health insurance could be an option. Available options vary by state. One factor to consider is that they may not cover pre-existing conditions.
Things to Watch Out For
Get started early. As soon as you know that your employment situation could be changing, start narrowing down your insurance options. Once you know what options you'll be most likely to take, get the deadlines into your calendar.

Read the fine print. Understanding your options isn't difficult, but you do have to sit down with some less-than-interesting documents and spend some time. The time you spend is your own "insurance" against surprises that could cost you financially, or even medically.

Prepare before applying. Before you apply for coverage, look at the information requirements for completing the application. You may have to pull out multiple years' of tax returns, as well as other information. Doing this will make the application process much less painful.

Pay your premiums on time. A lapse in insurance coverage can be devastating financially. To ensure that you're covered, select your policy, fill out your application, and pay the premium as soon as possible. Each program has its own enrollment deadlines. In most cases, payments are due no later than the last day of the month, but many have early timelines.